Product Detail
Product Tags
FAQ
Q: Is the pump open system?
A: Yes, Universal IV set can be used with our Infusion Pump after calibration.
Q: Does the pump compatible with Micro IV Set (1 ml=60 drops)?
A: Yes, all of our pumps are compatible with IV Set of 15/20/60 dorps.
Q: Is it a peristaltic pumping mechanism?
A: Yes, curvilinear peristaltic.
Q: What is the difference between PURGE and BOLUS function?
A: Purge used to remove air in line before infusion. Bolus can be administered for infusion therapy during infusion. Both purge and bolus rate are programmable.
Specifications
Model
ZNB-XAII
Pumping Mechanism
Curvilinear peristaltic
IV Set
Compatible with IV sets of any standard
Flow Rate
1-1500 ml/h (in 0.1 ml/h increments)
Purge, Bolus
100-1500 ml/h (in 0.1 ml/h increments)

Purge when pump stops, bolus when pump starts

Accuracy
±3%
*Inbuilt Thermostat
30-45℃, adjustable
VTBI
1-20000 ml (in 0.1 ml increments)
Infusion Mode
ml/h, drop/min, time-based, body weight, nutrition
KVO Rate
0.1-5 ml/h (in 0.1 ml/h increments)
Alarms
Occlusion, air-in-line, door open, end program, low battery, end battery,

AC power off, motor malfunction, system malfunction, standby

Additional Features
Real-time infused volume, automatic power switching, mute key,

purge, bolus, system memory, history log, key locker, drug library,

rotary knob, change flow rate without stopping the pump

Drug Library
Available
Occlusion Sensitivity
High, medium, low
History Log
50000 events
Air-in-line Detection
Ultrasonic detector
Wireless management
Optional
Drop Sensor
Optional
Vehicle Power (Ambulance)
12±1.2 V
Power Supply, AC
110/230 V (optional), 50-60 Hz, 20 VA
Battery
9.6±1.6 V, rechargeable
Battery Life
5 hours at 25 ml/h
Working Temperature
10-30℃
Relative Humidity
30-75%
Atmospheric Pressure
860-1060 hpa
Size
130*145*228 mm
Weight
2.5 kg
Safety Classification
Class Ⅰ, type CF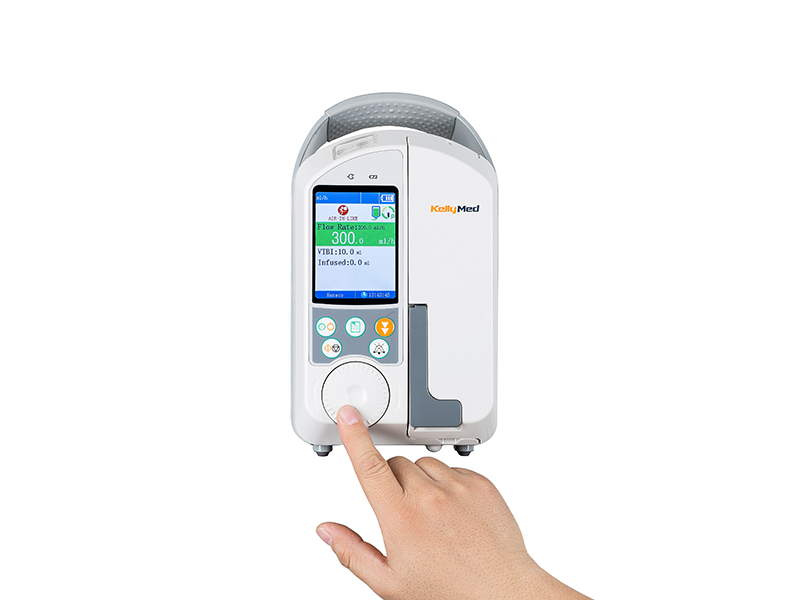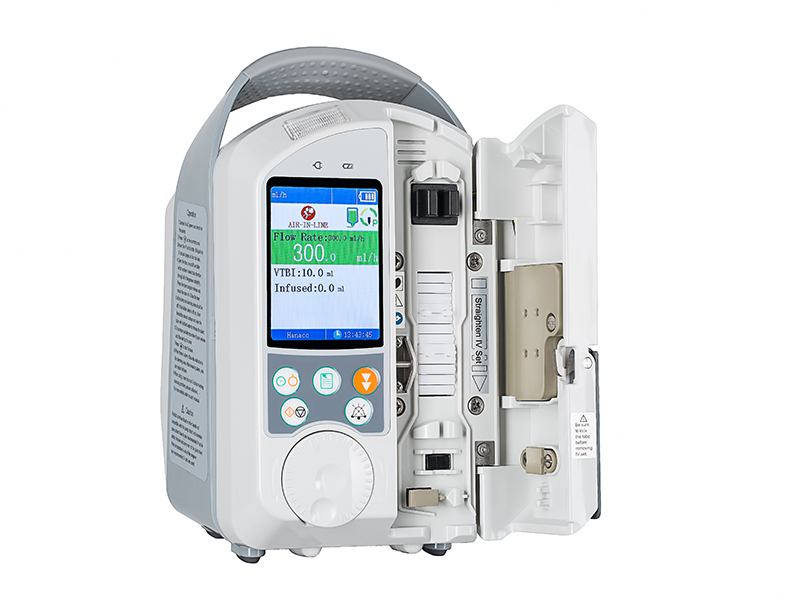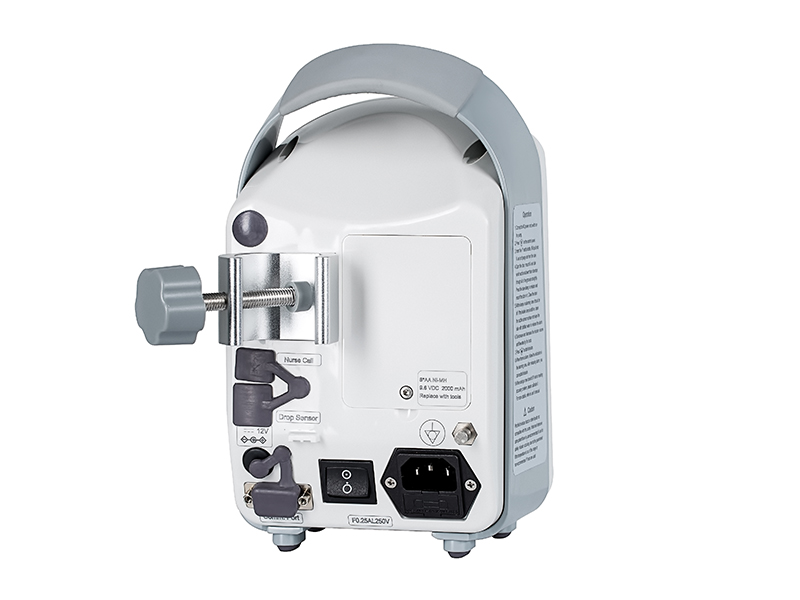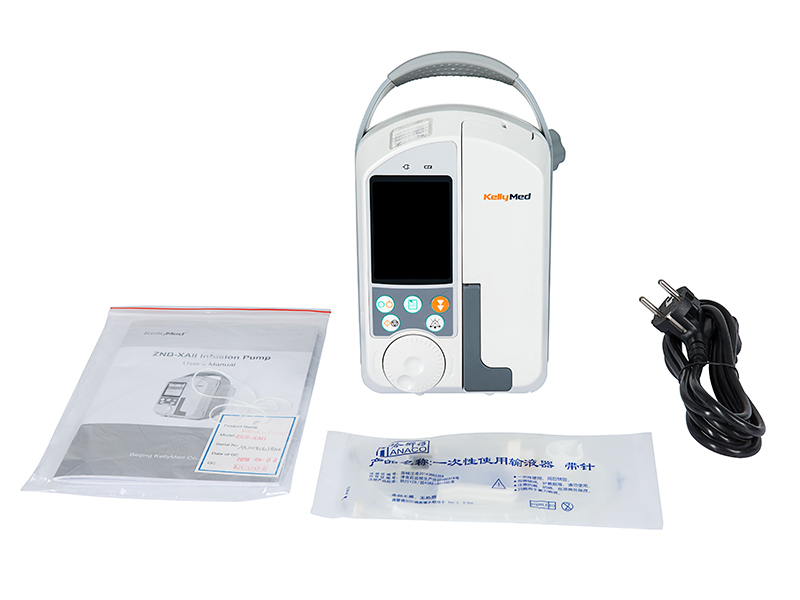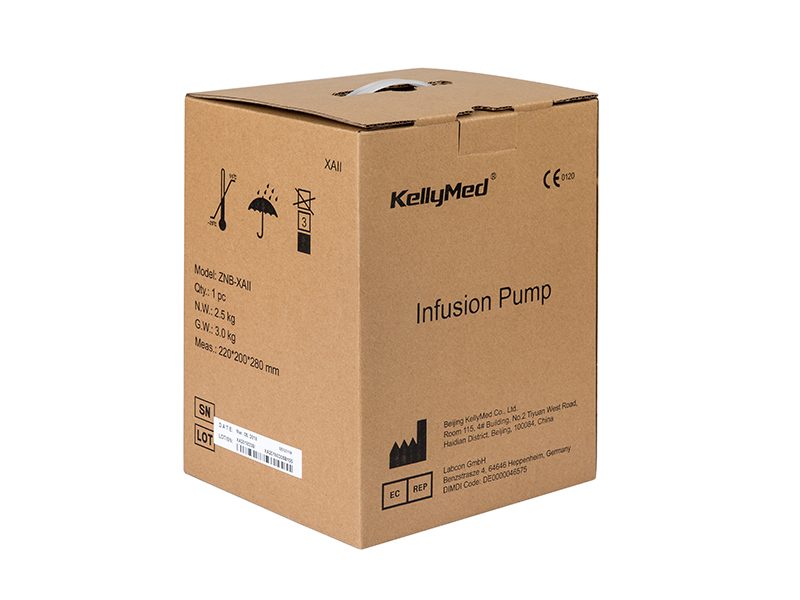 ---
Next:
KL-702 Syringe Pump
---
Write your message here and send it to us